Device by JO Morgan (Vintage, £16.99)
The first work of prose fiction by the award-winning poet including the earlier book, The Martian's Regress, reveling in sci-fi tropes, it is a thematically linked collection of short stories about the development of a matter emitter from a refrigerator-like cabinet to a vast network of stations carrying not only goods but people all over the world. The approach is almost primitive, focusing on a single idea that is rarely dramatized, only discussed. But the very banality of the characters and their conversations has a demystifying effect: in this context, carriers could just as well be airplanes or the Internet. The notion of progress, and where new technologies can take us, is a constant preoccupation in SF, whether utopian or dystopian. Morgan takes no approach as he gradually builds a picture of how easily and quickly some people adopt new ways of living, while others, regardless of objections, end up having it imposed on them. : living off-grid is a fantasy that few people can afford.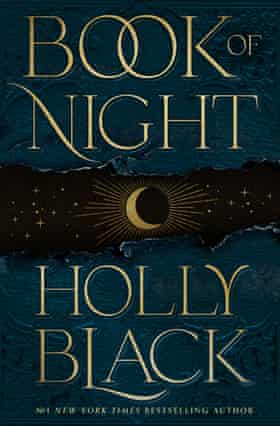 Holly Black's Night Book (Cornerstone, £16.99)
Charlie Hall wants to cut to the chase, but scamming people, uncovering secrets and stealing valuable books is what she does. So when she learns that the Liber Noctem, a legendary spell book, has gone missing, she is brought back to the dangerous world of shadow magic. In her first adult novel, the best-selling children's fantasy author has created an original and compelling universe in which a subculture of magicians called "gloamists" work their sorcery by tapping into the power of shadows, their own or those others. Shadows can provide power or take it, can be shaped, lost or stolen. It is a marvelous invention, well worked and original, but which exudes a deep mythical note, as the best fantasies can. Troubled, intelligent bad girl Charlie is a believable and likable character. With a gripping, perfectly paced story and a murderous ending, this dark fantasy feels like an instant classic.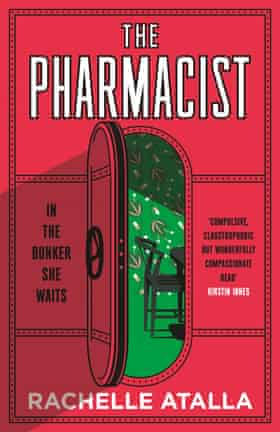 The Pharmacist by Rachelle Atalla (Hodder & Stoughton, £16.99)
The setting of this gripping debut novel is a bunker where 0.2% of a British town's population has survived for more than six months. The titular pharmacist, Wolfe, gives no details of the nuclear war that must have sent them underground. She thinks she's lucky to have a place inside, and an occupation. The others are mostly politicians, bankers and wealthy businessmen close to "the leader", and she is one of the few who had to abandon her family. During an unexpected encounter with the Chief in his heavily guarded lair, she notes that he still has access to art and other forbidden luxuries. The people who work for him also benefit, and when he asks her to report on her neighbors, she barely hesitates. But when her demands escalate, how far will self-interest take her away from morality? Reminiscent of Orwell's Nineteen Eighty-Four, this disturbing story is a nightmare for our age of doomsday preparations, heightened nuclear insecurity and political inequality.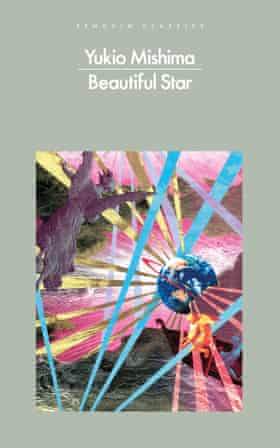 Beautiful Star by Yukio Mishima (Penguin, £12.99)
Mishima was one of the most famous Japanese writers of the 20th century, but this 1962 novel has not been published in English until now – likely reflecting the low esteem in which science fiction was held in literary circles . The story concerns a family whose life revolves around flying saucer sightings and the belief that each member of the family came from other planets, before uniting on Earth in an attempt to save humanity from nuclear destruction. . Eventually, they encounter other aliens who think humans would be better off dead. Mishima had a deep interest in UFOs and belonged to the Japan Flying Saucer Research Association, an organization whose stated ultimate goal was world peace. This is a strange and rather awkward novel that moves from vividly depicted scenes of ordinary human life and the beauties of the natural world to arguments about human nature and whether peace is possible in this side of death.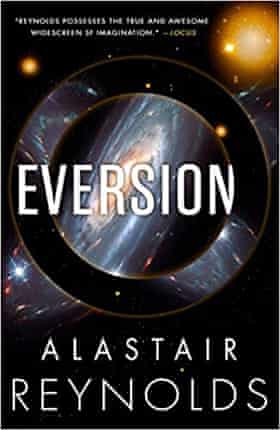 Eversion of Alastair Reynolds (Orion, £20)
Reynolds is best known as an author of space operas based on hard science, but his latest novel begins aboard a ship sailing along the coast of Norway in the early 19th century. The mystery deepens as the same group of people, on a different ship with the same name, reappear in different places and times, still searching for the same mysterious building. It would be unfair to reveal more details about this wonderfully entertaining puzzle wrapped in an adventure story, which happens to be science fiction after all. A clever diversion from a writer who is still worth reading.
Source link